Arkansas Governor, DHS Director Speak With NPR About Ruling Halting Work Requirement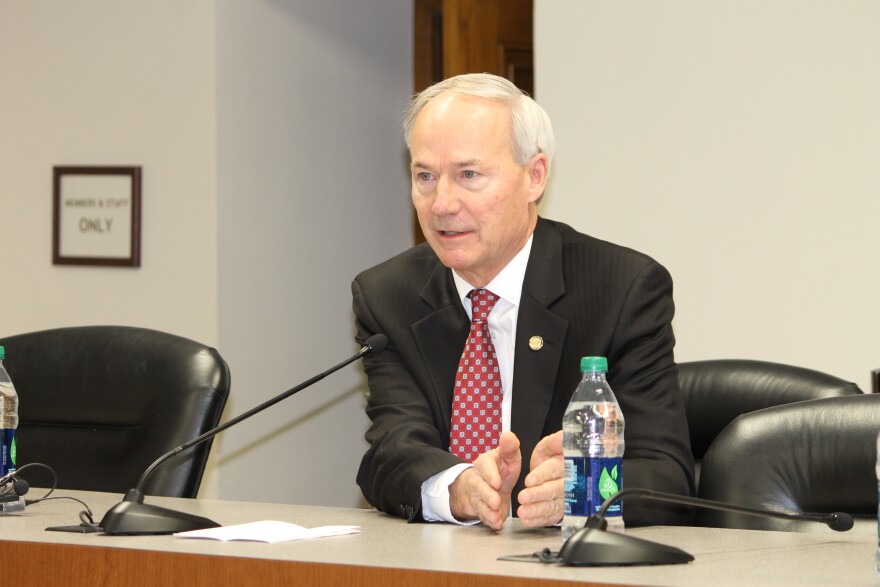 Arkansas was the first state in the nation to be granted a waiver by the federal government to impose a work requirement on those with healthcare coverage through the state's Medicaid expansion. With Wednesday's ruling by U.S. District Judge James E. Boasberg which halted the requirement, Arkansas leaders have been reacting on nationally-heard NPR programs.
The judge said the requirement undermines the very purpose of Medicaid which is to give medical care to low-income people .
Gov. Asa Hutchinson spoke with NPR's Rachel Martin Friday on Morning Edition about why he is urging the U.S. Department of Justice to appeal Boasberg's ruling. The Republican governor disagrees with the grounds of the decision.
"He didn't even reach the reporting requirement because the judge fundamentally disagreed that any aspect of Medicaid cannot include any work requirement that might result in someone losing coverage," Hutchinson said.
When asked by Martin why the program was necessary, Hutchinson said, "These are able bodied individuals that we're speaking of. That's part of the criteria. This is not the Medicaid for the disabled that we're speaking of for a work requirement, this is the expanded Medicaid and the whole purpose of the Affordable Care Act and the expanded Medicaid was to help people get to work. So work is a fundamental part of that expanded Medicaid program. The judge based his decision on the original Medicaid act that the purpose is all healthcare and there's not any responsibility that goes with that."
On Thursday, Arkansas Department of Human Services Director Cindy Gillespie spoke with NPR's Audie Cornish on All Things Considered about how the state has halted enforcement of the requirement. DHS oversees the Medicaid program in the state.
"For right now the work requirement is not in effect as of the judge's ruling, so, as I think the judge said, we have hit pause," Gillespie said.
She noted Arkansas's role as the first state to implement a work requirement, which several states have since also pursued.
"It's always hard to be the first to do something. I think the primary message is that it is our intention to work very closely with HHS and DOJ and hopefully be successful in future legal action in this area, but we've got good legal lessons learned around outreach and education and the positives that come as you begin to connect this population more to the services."