On The Battlefield
Discover Sue Cowan Williams, an early Civil Rights advocate in Arkansas, who sued the Little Rock School District for equal pay in 1942. With Thurgood Marshall at her side, she paved the way for social justice work in Arkansas.
On this episode, we take a deep dive into early Civil Rights by examining the life and social justice advocacy of Sue Cowan Williams and foundational work of the NAACP in Arkansas and beyond.
Historian John Kirk is our guest and shares his lecture on teacher pay equalization laws suits and rare audio recordings of Cowan Williams from the 1990s, where they discussed her leadership role in the law suit, her personal sacrifices, collateral damages and outcomes of the suit.
"We knew that we were not getting the same salaries as white teachers. As a matter of fact, there was no salary scale."
In 1992 and 1993, as a young graduate student, Kirk travelled to Arkansas from England to interview historical figures and Civil Rights leaders in Arkansas.
During these travels, Kirk spoke at length with an aging Cowan Williams. In these recordings, she and Kirk discuss her fight for equal pay as a teacher and how this work laid the foundation for future female activism in the state.
Kirk's book Redefining the Color Line: Black Activism in Little Rock, Arkansas, 1940-1970 offers perspectives on Southern History and the Civil Rights movement in Arkansas and the mid-South.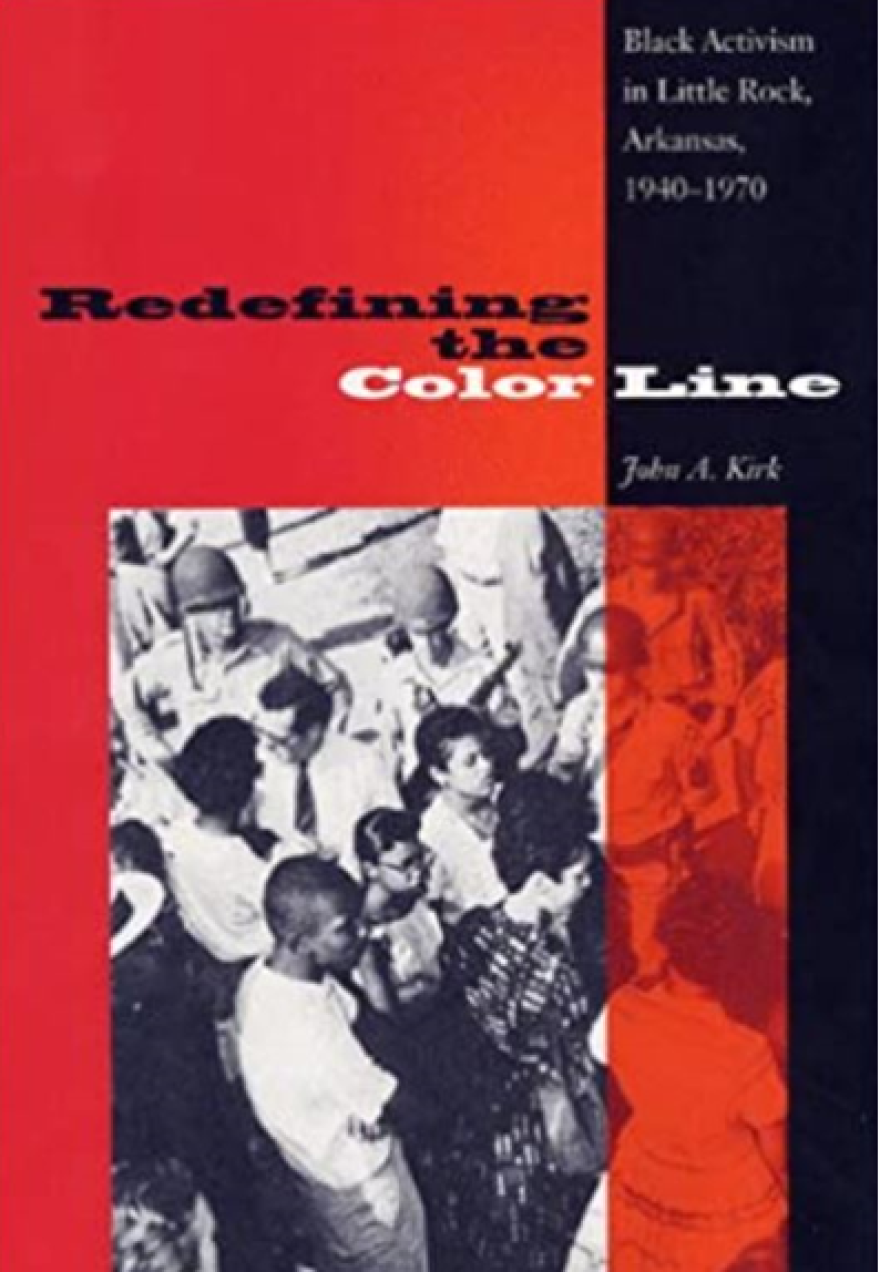 Dr. John A. Kirk is the George W. Donaghey Distinguished Professor of History at the University of Arkansas at Little Rock. Kirk was born and educated in the United Kingdom, where he taught at the University of Wales and the University of London before moving to UA Little Rock in the summer of 2010.
Kirk's research focuses primarily on the history of the civil rights movement. He has published nine books, as well as a number of other works in a wide variety of journals, edited book collections, newspapers, and magazines.
Thank you to singers and songwriters John Sadek, Lady Georgia Hudson, Tim Anthony, Gavin Le'nard, and Cuuk.
Thank you to Stickyz Rock 'N' Roll Chicken Shack for keeping music alive and well in Arkansas.
Generous funding for this episode was provided by the Arkansas Humanities Council and the National Endowment for the Humanities, and from listeners like you.
Connect with us! Twitter: @ArtsLettersKUAR | Facebook: @artsandlettersradio | Instagram: @artsandlettersradio | YouTube: artsandlettersradio | Spotify Playlist: Arts & Letters Radio
Contact Arts & Letters Radio at artsletters@kuar.org or via phone at 501-569-8485. Our mailing address is: Arts & Letters Radio | KUAR 89.1 | 5820 Asher Avenue, Suite 400 | Little Rock, AR 72204.
Executive Producer & Host: J. Bradley Minnick Producer & Story Editor: Mary Ellen Kubit Assistant Producer: William Wagner Sound Engineering/Mastering: Simon Sound Studio