Funeral Set For Slain Northwest Arkansas Police Officer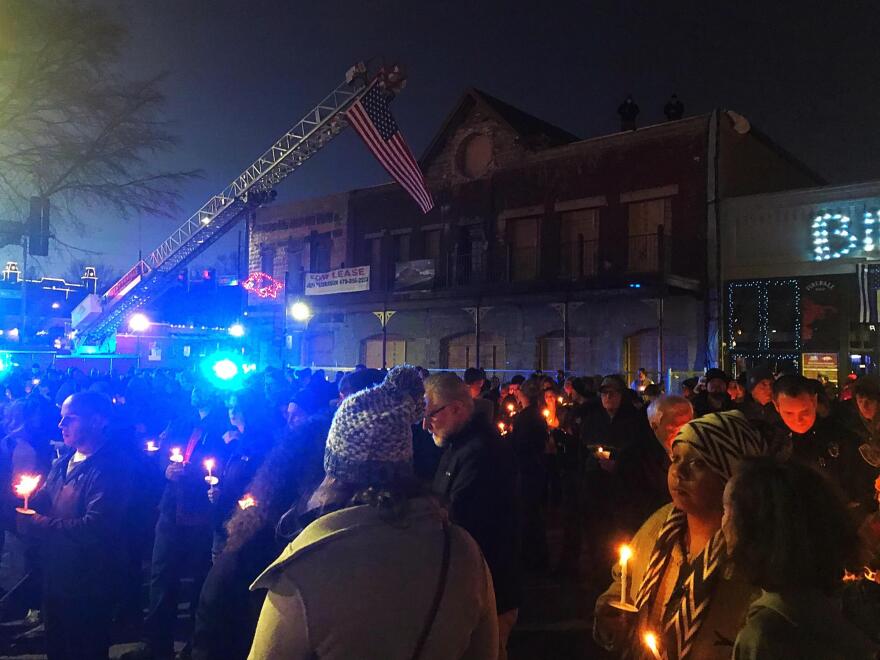 A funeral service is scheduled Thursday for Fayetteville Police Officer Stephen Carr. Authorities say he was shot and killed Saturday night while sitting in his patrol car by a gunman who was then killed by responding officers. The service begins at 1 p.m. at Bud Walton Arena.
The suspect has been identified as 35-year-old London Phillips. The two officers who shot and killed him after a short chase are on administrative leave while an investigation into the shooting is being conducted.
On Tuesday night, hundreds of people gathered on Dickson Street for a candlelight vigil to remember the 27-year-old officer who had been with the department since 2017. Fayetteville Police Chief Mike Reynolds spoke to the crowd about Carr was excited to become an officer and wanted to make his father proud.
Fayetteville station KUAF covered the remembrance. You can hear audio of the report above.