Arkansas State Capitol To Reopen Amid COVID-19 Pandemic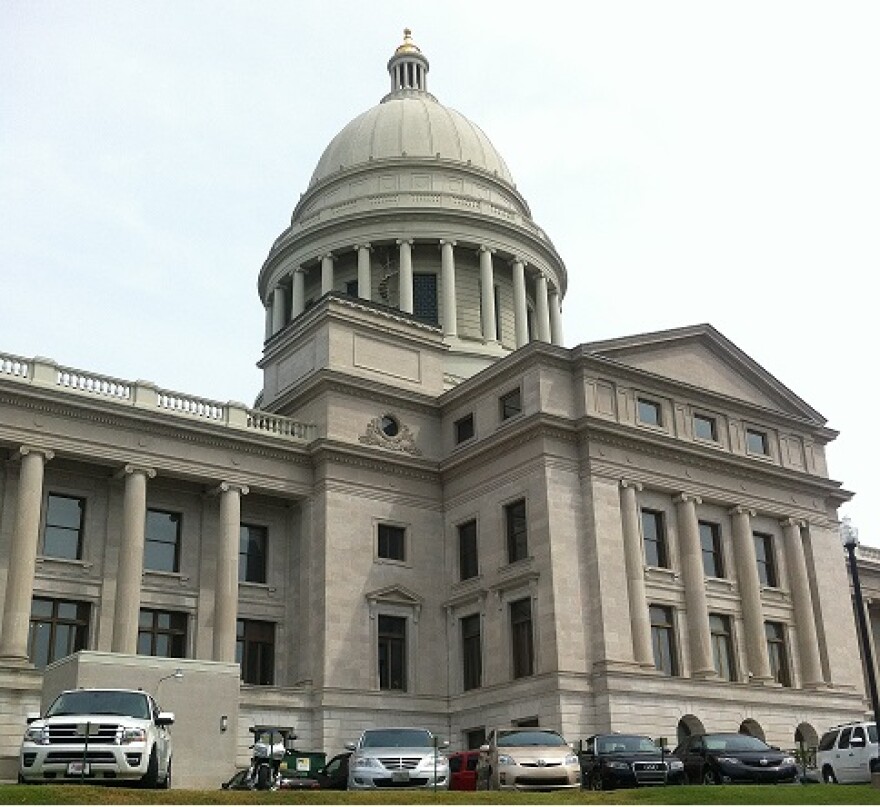 On Monday, June 1, the Arkansas State Capitol will re-open to the public, but not without new restrictions. Chris Powell, a spokesman for the Arkansas Secretary of State office, which oversees the Capitol grounds, says that visitors will be asked "basic questions, based on recommendations from the Department of Health, about things like fever, sickness, and travel" as they enter the building in an effort to minimize potential exposure to COVID-19 within the building.
The Capitol has been closed to the public since March 13, which was two days after the first case of the coronavirus was confirmed in Arkansas. State Capitol Police will be "verbally asking temperature checks" and "recommending that people will continue to observe social distancing" upon entrance to the building, says Powell.
Individual departments and offices within the Capitol building may enforce additional safety procedures before allowing people to enter. The information desk on the first floor will be staffed, but there will be no guided tours offered. Visitors may, however, go on self-guided tours. The gift shop and 500 Grill on the lower level will remain closed.
In the past few months, state business has continued at the Capitol. Gov. Asa Hutchinson has held regular press briefings, while the Arkansas General Assembly met twice, though members of the House met at the Jack Stephens Center on the UA Little Rock campus to allow for appropriate distancing, while members of the Senate were spread out in their chamber at the Capitol.
Powell says hand sanitizer stations will be available throughout the building, while Arkansas Capitol Police will monitor the situation.